Plus, a second chance at Midlife, an illustrated history of Canadian hockey, a mulitlingual poetry debut and awards for local authors
Article content
Local food blogger and self-professed Christmas fanatic Karlynn Johnston has a new cookbook focused on holiday baking.
A Very Prairie Christmas Bakebook, a collection of her favourite holiday baking recipes, is Johnston's latest title released Oct. 31 from Appetite by Random House. She's assembled recipes for cookies and cakes, bars and puddings, and even has a chapter devoted to cocktails and punches to wrap up the book.
Article content
It's a natural next step, a cookbook about Christmas recipes from a baker and cook who adores the holidays. Johnston admits she has three Christmas trees set up each year, which all go up shortly after Remembrance Day. But it wasn't until she'd proven herself as an author that she was able to delve into the holiday spirit in the kitchen with her cookbooks.
"This is the one I have always wanted to write," says Johnston. "You have to wait, prove your chops and get a loyal reader base for your cookbooks."
For the past 14 years, Johnston has run the incredibly successful online cooking blog The Kitchen Magpie. That success has translated into an audience for her cookbooks, with A Very Prairie Christmas Bakebook being her third release. The two previous books also focused on prairie cooking and traditional recipes, The Prairie Table and Flapper Pie and a Blue Prairie Sky.
It's a different set of skills Johnston has had to flex in writing these books.
"Writing on the blog is freewheeling, personal," says Johnston. "You have to be succinct in a cookbook. You only have so many characters. I have definitely learned how to edit recipes better."
Article content
With a book full of classic Christmas recipes, can she pick favourites? She names two cookies, the gingerbread and the whipped shortbread, both with family connections, as top contenders.
"I love the gingerbread cutout cookies. I make them every year and we decorate them with the kids," says Johnston. "The whipped shortbread my grandma made. I guess they all have an emotional attachment."
To find out more about the author and her newest book, visit thekitchenmagpie.com.
A second chance at Midlife
Alumni from The Gateway, the student newspaper at the University of Alberta, are once again taking a close look at life at the halfway point.
Midlife No. 2 is a collection of reflections on life topics such as housing, birth, death, race, identity, medical treatment, and the COVID and post-COVID eras. The 27 contributions come from former Gateway writers and staff such as illustrator Stephen Notley, former Wall Street Journal writer Neil Parmar, and former Journal writer Iain Ilich. The book was edited by Sarah Chan and Jhenifer Pabillano.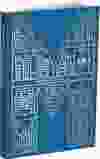 The book is a follow-up to the 2021 release, Midlife.
Article content
There will be a book launch at District Café & Bakery (10011 109 St.) Nov. 25 at 3 p.m. Tickets are $25 and can be purchased online.
For more information, go to midlifebook.ca.
Illustrating our national pastime
Edmonton Journal cartoonist Malcolm Mayes is one of the contributors to a new book about illustrations in Canada's favourite pastime.
Picturing the Game: An Illustrated Story of Hockey looks at the sport through everything from illustrated hockey cards to editorial cartoons, tracking the development of the sport from the early part of the 20th century through to modern commentary on players, coaches and the business of hockey.

The book was published by McGill-Queen's University Press and released Oct. 3. Picturing the Game was written by Don Weekes, an award-winning television producer and the author of numerous hockey books, including The Biggest Book of Hockey Trivia, World Class Hockey Trivia, and Hockey's Top 100: The Game's Greatest Records.
Learn more at picturingthegame.ca.
Counting down to Christmas
 An Alberta publisher is again counting down the days to Christmas with literary snippets.
Article content
The 2023 Short Story Advent Calendar is available now from Hingston & Olsen. The box contains 25 short stories from some of the best authors in North America and beyond, including Naben Ruthnum, Thomas King and Melissa Broder. There's even one Alberta author this year, though publishers are keeping that name a surprise.

The collection is put together every year by Michael Hingston, an Edmonton author, with design work done by Natalie Olsen. The advent calendar has become incredibly popular over the last nine years, with some fans collecting each box set.
Go to hingstonandolsen.com to find more about the 2023 Short Story Advent Calendar
Debut poetry from multilingual poet
A multilingual Edmonton poet is releasing his first chapbook.
Perpetual Prayer is the inaugural publication from Gian Marco Visconti. He explores themes of memory, migration, loss and human fragility in his chapbook, coming Dec. 1 and published by The Polyglot.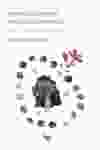 Visconti is an Arbëreshë and South Asian-Canadian writer and librarian from Edmonton. He writes mostly in English while weaving his heritage languages of Italian, Gujarati and Arabic into his poetry.
Article content
The Polyglot was founded in 2016 by Adriana Oniță, and is now a hub of multilingual creativity combining an award-winning magazine, a chapbook series, an online monthly art lab and educational programming.
There will be a launch for Perpetual Prayer at CKUA (9804 Jasper Ave.) on Dec. 1 at 7 p.m.
Learn more about The Polyglot and Perpetual Prayer at thepolyglotmagazine.com.
Ukrainian writer award
An Edmonton author has been shortlisted for an award given to writers with a tangible connection to Ukrainian Canadians.
Ghosts in a Photograph, written by Myrna Kostash, has been named as one of the five finalists for the KOBZAR Book Award. In the book, a packet of family mementos brings up more questions than answers as she examines her extended family's past. But she looks beyond the personal and explores immigration, partisan allegiances and how people find different ways to survive in a new country.
The book was released by Edmonton publisher NeWest Press in October 2022.
The KOBZAR Book Award is handed out every other year to Canadian literary arts by authors who write on a topic with a tangible connection to Ukrainian Canadians. The winner, announced at a ceremony in Winnipeg in late March of next year, will receive a cash prize of $25,000.
Article content
Find the full shortlist at kobzarbookaward.com and more about the author at myrnakostash.com.
Big award for middle-grade book
Edmonton's Sarah Everett has been awarded one of the country's most prestigious book awards.
Her book, The Probability of Everything, won the Governor General's Literary Awards in the category of Young People's Literature – Text.
The book follows science-obsessed 11-year-old Kemi whose world is turned upside down by the arrival of the asteroid Amplus-68. It has an 84.7 per cent chance of hitting the Earth in four days and ending life on the planet. It was published by HarperCollins Canada and released in June.

"I think that all books are special to the author, but I think that when it's something that comes from a real and authentic place it makes it that much more wonderful when people connect with it," says Everett.
Everett's book was ignited by a traumatic personal experience; the devastating death of her uncle inspired her to write about grief for a younger audience.
"The response to the book has been very generous. People have opened their hearts and their minds to having a lot of important conversations," says Everett.
Article content
She is currently working on her next book, The Shape of Lost Things, which will be released in the fall of 2024.
Find more about Everett, at saraheverettbooks.com.
Founded in 1936, the Governor General's Literary Awards are one of Canada's oldest and most prestigious literary award programs. Everett will receive $25,000, with another $3,000 going to her publisher to promote the book.
There are seven categories: Fiction, Poetry, Drama, Non-fiction, Young People's Literature – Text, Young People's Literature – Illustrated Books, and Translation. Each category has a winner in English and in French.
Find a full list of winners at ggbooks.ca.
Related Stories
Bookmarks: Portrait of a small town Mountie's wife

Excerpt: A look at the Turcottes, a Canadian horse racing dynasty