Plus, Edmonton's mall and '80s industry featured, micro-essays on grief, Dalai Lama poetry, new Froese title, publisher awards and Wharton shortlisted for national prize
Article content
Laini Giles is back in form with a new novel exploring the life of another actress of Hollywood's golden age.
Her latest book, Joy Girl: A Novel of Olive Borden, picks up the story of Borden from the age of 19 as she's filming her breakout role in the western movie 3 Bad Men in late 1925. The book follows her film industry career and the problems Borden faced along the way.
Article content
Joy Girl is the latest addition to Giles' Forgotten Actresses Series, released Aug. 1 by Sepia Stories Publishing. It's the fourth book in the series and a return to form for an author fascinated by people living through the tumultuous first half of the 20th century.
"I'm just fascinated by, if someone was born in 1899 or 1900 and died in 1970, how much they would have seen in a lifetime. There were incredible leaps and bounds being made in all types of sciences," says Giles.
Her books, including Joy Girl, are thoroughly researched. Giles pours through old magazines and newspapers, searching for interesting tidbits and juicy gossip. She travels to California to see the sights where her stories are set and to visit archives to watch old movies that may not be widely available anymore.
But Giles doesn't focus strictly on biographical work, she wants to tell a fun and interesting story in the historical fiction genre where dialogue and scenes are fabricated but the overall story arc is historically accurate.
"I want people to learn about (these characters), get really interested in their stories and want to go search out these movies," says Giles. "The more fans I can create, the more interest there will be and the greater chance we can save these movies and support efforts to preserve them."
Article content
Joy Girl is dedicated to Giles' late husband, Alan, who died in 2020 after a battle with cancer. Giles grew up in Texas, meeting Alan in an early internet romance in 1998. He was not only a muse and someone to discuss ideas with but also worked on design and photography.
Giles would have her own fight with cancer 18 months later, but conquered it and is now back to writing. She admits to working on up to eight projects at once, drafting a scene for one book before shifting to another, but the back-and-forth nature has served her well.
To learn more about the author, visit lainigiles.com.
We are merely shoppers
Big malls, including Edmonton's major attraction, are the subject of a new book out this month.
All the World's a Mall, written by Rinny Grimaud and published by University of Alberta Press, looks at five of the biggest malls in the world.
From Casablanca to Dubai, Beijing to Kuala Lumpur, and then Edmonton, the book explores these cities within cities, five mega structures dedicated to consumerism and the wonders they contain: eating, sleeping, skiing, swimming, and of course, shopping.
Article content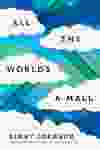 Grimaud is a journalist currently living in Switzerland and this is her first book. For more information, visit the publisher's website at uap.ualberta.ca
Examining grief through micro essays
An Edmonton author is exploring grief in a new collection of micro-essays.
Micrographia, published Sept. 1 by Gordon Hill Press, charts author Jennifer Bowering Delisle's path through infertility and toward motherhood as she grapples with the loss of her own mother to a degenerative neurological disease and a medically assisted death. Ultimately a book about connection, she looks at how loss can affect our bodies and relationships with the rest of the world.
This is Delisle's second book of lyric nonfiction. She also had a book of poetry published in 2021, Deriving, and is a board member of Edmonton publisher NeWest Press.
Find more information at jenniferdelisle.ca.  
Working-class Edmonton of the '80s
The memory of the 1986 Gainer's strike was influential in the plot of a new book featuring Edmonton in the 1980s.
The World Is But a Broken Heart, by Michael Maitland, is a collection of 11 stories about the Fitzpatricks, a down-on-their-luck family trying to make it in Alberta's capital city. The stories feature three brothers — Dale, Kenny and Patrick — and a father who works at a meatpacking plant and is numbed by the violence he sees on a daily basis.
Article content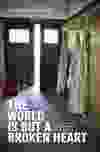 Maitland grew up in Ontario but lived in Edmonton in the '80s and attended the University of Alberta. On top of being an author, Maitland is also a filmmaker.
The book was released Sept. 1 by Signature Editions and more information can be found on the publisher's website. 
X-Men by way of Trailer Park Boys
An Edmonton author known for her detective series has released a new novel in a slightly different genre.
Lightning Strike Blues is the newest title from Gayleen Froese, coming Oct. 10 from DSP Publications. The book is set in a small prairie town where 18-year-old Gabriel Reece accidentally outs himself to his brother and is struck by lightning, all in one night. He also gets superpowers. She calls it a cross between the X-Men and the Trailer Park Boys.

Froese is the author behind the Ben Ames Case Files series, about the Calgary detective who makes a living as a private eye in the foothills of the Rocky Mountains.
Froese will be hosting a book launch for Lightning Strike Blues at the Alberta Avenue Community League (9210 118 Ave.) Oct. 12 at 7 p.m. Fellow Edmonton author Laird Ryan States will also be celebrating his book, Somebody Else's Story, which was released July 7.
Article content
Go to gayleenfroese.com for more information.  
2023 Book Publisher Awards
An Edmonton publisher took home several prizes at this year's Alberta Book Publishers Awards.
NeWest Press, based out of our capital city, picked up four awards including two for Ezra's Ghost by Darcy Tamayose, which won the speculative fiction and trade fiction awards. NeWest was also recognized as this year's Mel Hurtig Publisher of the Year.
Athabasca University Press took two awards, while University of Alberta Press took one.

The awards are put on by the Book Publishers Association of Alberta and were handed out at a ceremony on Sept. 21. A full list of award winners can be found at bookpublishers.ab.ca.  
Wharton up for national prize
Local author Thomas Wharton has been shortlisted for a national book award.
Wharton is one of five authors now vying for the Atwood Gibson Writers' Trust Fiction Prize, handed out by the Writers' Trust of Canada. He's been nominated for The Book of Rain, which was released in mid-March by Penguin Random House Canada.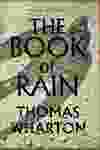 The Book of Rain is three intertwined stories following a disaster in the northern community of River Meadows. A new source of energy called ghost ore is mined there, worth 28 times its weight in gold. The resource is both incredibly valuable and dangerous; it's linked to slippages in time that render the area uninhabitable.
Article content
The five shortlisted titles were chosen from 127 submissions. Each finalist will receive $5,000 while the winner, announced Nov. 21 at a ceremony in Toronto, will take home $60,000.
For the full list of finalists, and more information about the Writers' Trust of Canada, go to writerstrust.com.
Translation of Dalai Lama poetry
A University of Alberta professor has translated a book of poetry based on the work of a former Dalai Lama.
I Have Forsaken Heaven & Earth, But Never Forsaken You is the newest collection from MA Hui and translated by Leilei Chen, an associate lecturer in the English and Film Studies department at the University of Alberta. The book is being published by Frontenac House Poetry and will be released Oct. 6.
The book is a collection of 70 poems about love and religion, life and death, power and worldly success from Hui rewriting Tsangyang Gyatso, who was the sixth Dalai Lama and died sometime in the 18th century.
Chen came to the university in 2004 to pursue a PhD in English. She translates Mandarin work into English as well as authors such as Margaret Laurence into Mandarin.
For more information about the book, visit  frontenachouse.com.
Related Stories
Former U of A professor Jaymie Heilman releases debut novel

Bookmarks: Padma Viswanathan's tale of a friend, his family and their troubling mysteries