Article content
This in from Daniel Nugent-Bowman of the Athletic, evidence that Edmonton Oilers coach is reaching back into his bag of tactical tricks and will use the 11-forwards, 7-d-man line-up against the Winnipeg Jets:
Oilers appear to be going 11/7 tonight vs. WPG. Erne and Gagner are splitting time centring Holloway and Ryan.
Article content
Hyman-McDavid-Draisaitl
Foegele-RNH-Janmark
Kane-McLeod-Brown
Holloway-Ryan
Article content
Ekholm-Bouchard
Nurse-Ceci
Kulak-Desharnais/Broberg
Skinner
Campbell
My take
1. On the Cult of Hockey podcast after Thursday's loss to Philadelphia, my colleague Bruce McCurdy suggested it was high time for the Oilers to go back to the 11-7, a staple out of Woodcroft's tactical playbook. Good call, Mr. Bruce.
2. My own worry with the Oilers is team speed. They're looking slow and slower out of the gate this year. The matter has not been helped with the team's most recent additions, Adam Erne and Vincent Desharnais, being on the slow side for the NHL, and newcomer Connor Brown not yet fully up to speed with his injury.
3. My own line-up recipe for the Oilers, as I posted Friday on the X platform, would see faster players like Warren Foegele and Dylan Holloway on the top two lines, with Brown and Evander Kane on the fourth line, but getting a rotation of Connor McDavid, Leon Draisaitl, Ryan McLeod and Ryan Nugent-Hopkins as their centre. At the same time, McLeod would lead a checking line with Mattias Janmark and Derek Ryan, which would get those two more in the game. The top line would be McDavid, Hyman and Holloway, the second line Draisaitl, Foegele and RNH. I like Woodcroft's tactical shift here, but still think the Oil need more of a designated checking line, and that McLeod, Ryan and Janmark could get the job done. At the same time, Holloway has been crushing it, he's likely the thirst fastest forward on the team, and he needs and deserves to be in the Top 6.
Article content
4. One other key for the Oilers? They have got to figure out a way to stop goals off the rusk attack. All four Flyers goals came off the rush. Edmonton has been doing well adapting to zone tactics in their own end but having been getting killed on the counterattack, mainly because Oilers d-men are pinching hard, taking chances and allowing odd-man rushes, and because Oilers forwards are failing to funnel fast attacking players to the boards and failing to come back fiercely enough on the backcheck.
Edmonton would do well to go with more of a boring trap, the kind we saw in the pre-season. This won't excite fans who crave offence, but until this team can start to regularly limit opponents to one, two or three goals against per game, they losing will continue.
4. Philip Broberg will also get back into the line-up. Frankly, the Oilers need all the speed they can must right now. It does not make sense to sit Broberg, likely the fastest skating and most agile d-man on the team.
STAPLES ON POLITICS
Trudeau pulls off the impossible, raising from the dead the possibility of an Alberta Pension Plan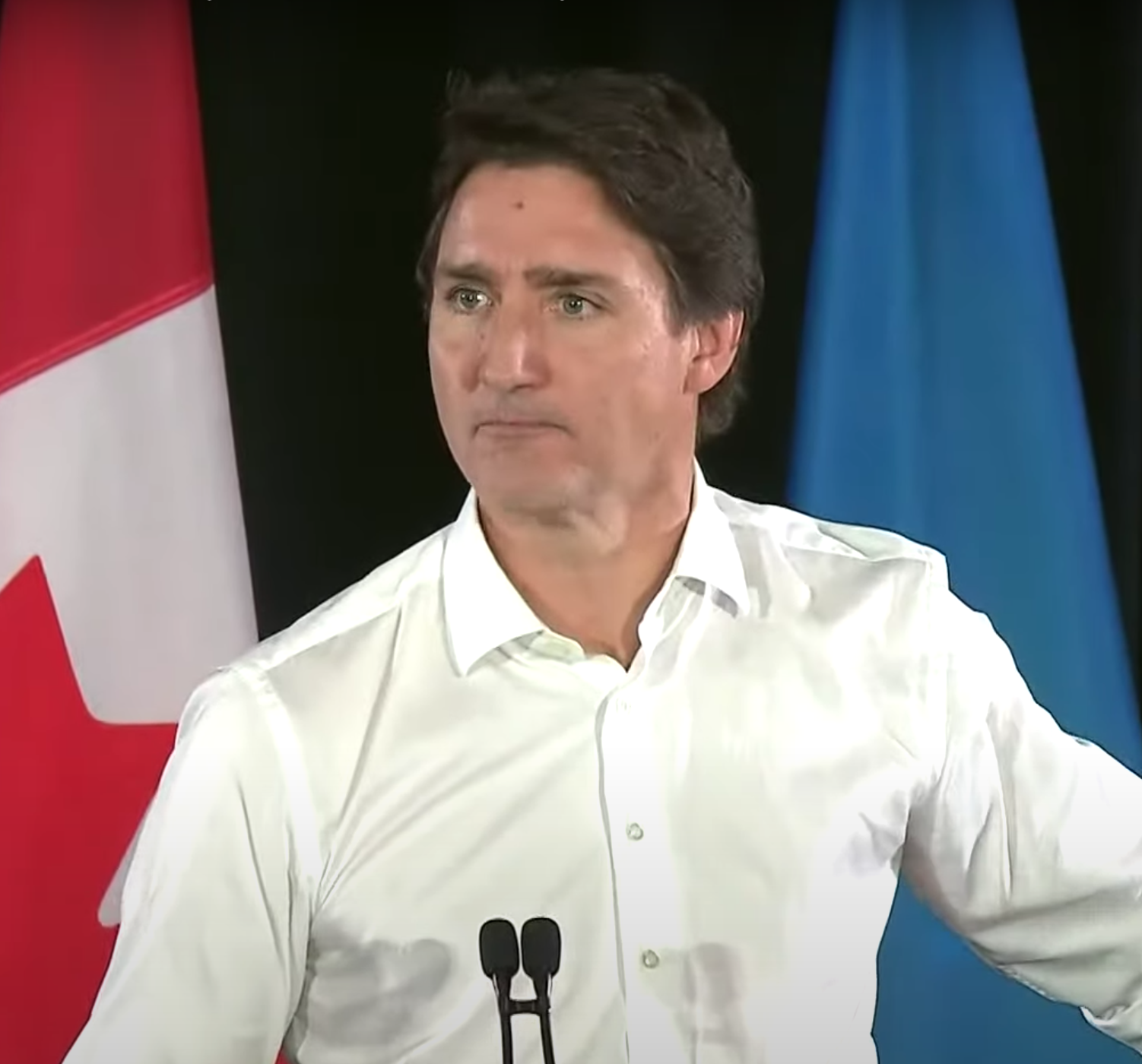 At the Cult of Hockey
McCURDY: Kane's play has become a major concern
STAPLES: Player grades from poor performance in Philly
STAPLES: You'll never guess the Oil's top winger in 2023
Share this article in your social network