Article content
The Edmonton Oilers iced a superior team for the latest "Battle of Alberta" on Wednesday night.
And while Calgary battled gamely over the first 20 minutes, Edmonton pulled away to stay in the 2nd, ultimately out-shooting the Flames 43-20 and out-scoring them 7-2.
Article content
Here's the tale of the tape.
Edmonton Oilers Player Notes
STUART SKINNER. Stopped 18 of 20. Only 3 of those attempts came in the final 30 minutes. One goal against he had no chance on. The other, a long-distance flier off the stick of Zadorov, was mostly on Skinner.
Article content
CONNOR McDAVID. A goal and 3 assists, named the game's 2nd Star. His goal was a patented flick high over the goaltender's shoulder. Stripped a puck and fed it to Connor Brown who did not miss on a one-timer. Yet another strip along the wall found it's way across to Brown again for the 5-2. Fed Kane for the 6-2. Just another day at the office, right?
EVANDER KANE. A goal and a help on a lovely breakaway feed to Pederson. Drained a feed from McDavid for the 6-2. Solid.
CONNOR BROWN. A 2-goal game and the game's 1st Star. His first was a pass from McDavid that was on-and-off Brown's stick in a split second. Then, more or less did it again with the same result on the 5-2. Rang iron in a 3rd Period bid to complete the hat trick. A goal and 3 assists. Looked close to 100% health.
DARNELL NURSE. A high-event game early but settled in. Sharp stick in the D-zone early. I felt he and Bouchard were too passive on the 2-1. Then, he tossed an errant pass up the wall that eventually turned into the 2-2. Sharp keep at the blueline led to the Draisaitl goal. Smart play broke up an off-man rush in the 3rd. 2 Assists.
Article content
EVAN BOUCHARD. As mentioned above, this pairing looked uneven early, but things evened out as the night wore on. Backed in a bit on the 2-1. Then, lost a key puck battle behind the goal line on the 2-2. But finished up with (to my count) 6 shots and 2 assists on the evening and looked confident with the puck.
LEON DRAISAITL. Looked the most engaged as I have seen him all pre-season. His goal was a hard wrist shot from the very top of the circle. A hard forecheck led to the 6-2. Added an assist. 6 shots.
RYAN NUGENT-HOPKINS. A relatively quiet night. Some quality PK shifts with Brown.
ZACH HYMAN. Hustled to beat out an icing call in the 2nd. A couple shots.
PHILIP BROBERG. A very quiet evening. Did not really stand out in a good way or a bad way.
CODY CECI. Solid performance. Broke up a 2-on-1 in the 3rd. As consistent as I have seem him all pre-season.
LANE PEDERSON. An important performance for a guy trying to make about the only slot left available. Scored a nice goal stick-side on a breakaway off a pass from Kane. Also picked up one assist, could easily have had another on a feed hat send Holloway in alone. A dangerous 1st Period wrap-around. Surely did not hurt his chances.
Article content
DYLAN HOLLOWAY. Looked solid on the PK and contributed a 1st Period zone clear. Broke in all alone on a nice feed from Pederson. Sweet feed in front for Lavoie's one-timer after winning a race to the puck.
WARREN FOEGELE. Drew a couple penalties. On the PK. Worked hard.
BEN GLEASON. Saved a goal with a diving play in the crease to knock down a puck.
PHIL KEMP. A quiet, controlled, efficient game with Gleason on the 3rd pairing.
MATTIAS JANMARK. Plated the entire game at 4C and was noticeably quick. Excellent back-check in the neutral zone in the 3rd. Heavy hit.
ADAM ERNE. Good stick on a 1st Period PK. Industrious effort but one wonders if he isn't in tough to crack this roster.
RAPHAEL LAVOIE. His best pre-season effort, once that may have earned him a roster spot. The evening started out with a failed clear along the wall in his own zone, leading to a 30-second Flames shift deep in Oilers territory. But it was all up from there. Good 2nd Period defensive play deep in his own zone. Drew a power play when his stick was hacked into toothpicks net-side. Won a puck battle then fought through a forest of sticks for a shot on net. Then finished the night by depositing a Holloway pass home from the slot for the 7-2. This game's 3rd Star.
A classy tribute to the late Chris Snow pre-game at Rogers Place was also of note on this evening.
Next up, the Kraken Friday to close out the pre-season.
Now on Threads @kleavins. Also, find me on Twitter @KurtLeavins, Instagram at LeavinsOnHockey, and Mastodon at [email protected]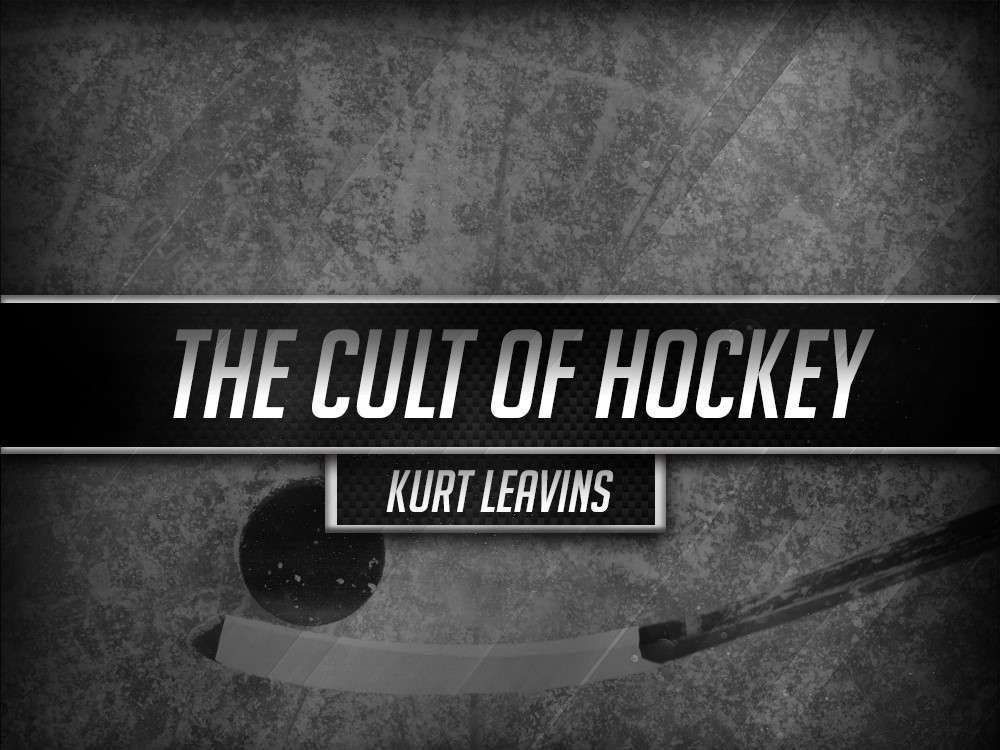 Recently, at The Cult…
STAPLES: Too much hype for Oilers as cup contenders?
STAPLES: Rookie sniper scores in win over Kraken
McCURDY: Just one position to fill
LEAVINS: Neck & neck for spots
McCURDY: Sutter retires