Article content
Edmonton dropped a 4-3 decision at Rogers Place Thursday night, despite roaring back from a 4-1 3rd Period deficit, thanks in part to two 2 goals from the now 3rd time Oiler Sam Gagner.
But this game turned on two 2nd Period Power Plays when the game was still 2-1 in the 2nd: One during which the Oilers peppered the Dallas net but came up empty, the other where the Stars took only 20+ seconds to chip home a loose puck to push it to 3-1. It crept to 4-1 before Gagner's pair of goals made it a game. Edmonton peppered Dallas late but to no avail.
Article content
The Oilers fired a team record-tying 26 3rd Period shots at the Dallas goal. Meanwhile, Edmonton's normally deadly Power Play went 0-4.
Here's the tale of the tape…
Edmonton Oilers Player Grades

STUART SKINNER. 5. Skinner had very little chance on any of the 4 goals again, each of them odd-man situations not of Skinner's making. His best save was on a hard 1st Period drive from Dadonov. Skinner swallowed up the subsequent rebound, too. Stopped 23 of 27. But…he was the 2nd best goalie on the ice. The bottom line.
LEON DRAISAITL. 4. A quarter-turn off most of the evening. Fed Evan Bouchard not once but twice on a 2nd Period PP where Bouchard found iron but no mesh. Ended up with 3 shots in 25:58, 60% on draws. Solid defensively. Had some opportunities but it just was not clicking for him tonight.
CONNOR McDAVID. 4. To these eyes, McDavid still does not look close to 100%. A 1st period pass found Draisaitl for a 1ST Period chance. A 2nd period back-track led to a Bouchard chance. But then, he and Bouchard appeared to get crossed up on the 4-1. 5 shots and 2 hits in 25:35.
WARREN FOEGELE. 5. Just an excellent drive to the net on a 3rd Period PK. Otherwise, while Foegele's work rate was there the puck did not seem to bounce his way much at all. 2 shots. Perhaps more indicative of the lack of finish that his line mates suffered from.
Article content
DARNELL NURSE. 4. In Darnell Nurse's defence, a nasty looking line in terms of goals against was impacted significantly by mistakes from others. Was back and played the 2-on-1 properly but could not stop Dallas from potting the 1-0. In the 2nd frame he was again the lone man back on the 2-1. Then a bit slow to a puck laying at the crease, as it was tipped away and then home for a Dallas PP goal. But his underlying numbers were strong. High Dangers For/Against were 6-3 in favor and his 5v5 CF was 67%.
CODY CECI. 4. An ill-timed pinch at the attacking blueline opened the gates for a 2-on-1 the other way and the 1-0 goal. Ceci was the primary man at fault on that sequence. It was really Ceci's only major miscue. But it was a glaring one. Primary assist on the 4-2.
RYAN NUGENT-HOPKINS. 6. Missed a glorious opportunity with an open net and Dallas went right back down the ice and scored the 1-0. Kept the puck in on the Kane goal, earning an assist in the play. Set up Hyman for a hard wrist attempt a few shifts later. 2 shots.
ZACH HYMAN. 6. A hard 1st Period wrist shot off a Nugent-Hopkins pass. Play strongly swung in the Oilers direction with him on the ice. Hyman 5v5 was 31-15, 67% CF.
Article content
EVANDER KANE. 7. His strong play continues. Could not get back in time to negate the 2-on-1 on the 1-0 goal, after a bad pinch by Ceci. Lasered home the 1-1 with a hard wrist shot from the top of the circle. Rattled Heiskanen with a hit into the end boards. Earned a 2nd Period PP by powering between two Stars D-men. Strong 3rd Period PK shift. Net front on the 4-2. The, bullied his way through two Dallas D-men setting up Gagner for his 2nd. Very nearly tied it was a tip of a Gagner pass late. The Oilers best player the last 3 games.
MATTIAS EKHOLM. 5. No assist for him but started the play on the 1-1 goal with a strong outlet pass. A wicked wrist shot coming in off the point. Could not clean up the mess on the 4-1. 4 shots. Scoring Chances were 15-5 with him on the ice 5v5. Still does not look like his old self but better tonight.
EVAN BOUCHARD. 6. By and large Bouchard was quite good tonight. First Period shot. Rang the post early in the 2nd, then two more cannons off the bar on an otherwise failed Power Play. He and McDavid got crossed up on the 4-1 goal. Just missed on a nice feed from Holloway. 4 shots, 3 bars. A 5v5 CF of 28-11, 72%.
Article content
RYAN McLEOD. 6. A couple of dangerous sequences on an energetic line with Sam Gagner and Dylan Holloway in the 1st, including a pass that Sam attempted a spin-o-rama backhand on. Got a handle on a Gagner rebound on a late 2nd Period PP but couldn't bury it. Dominated the flow of play but not rewarded for it.
DYLAN HOLLOWAY. 6. Busted in on a partial break in the first after a pass from Gagner. Followed that up with a smart steal in his own zone and converted that into a rush up ice. A good back-check in his own zone but then handed it back up the wall. Set up Bouchard who shot it off the goalie's toe. Like his linemates, this trio was effective. But still, 0 goals, 0 assists.
CONNOR BROWN. 5. Brown was robbed by the Dallas goalie's glove on a goal mouth scramble in the 1st. Then, did not finish the 2nd Period with an apparent lower body injury (groin) despite taking a couple spins in-between whistles.
BRETT KULAK. 5. Secondary assist for Kulak on the 4-2. 2 shots but because the Oilers were chasing, he only played 12:44. HDSC's 2-3.
VINCENT DESHARNAIS. 5. Drew a penalty. In 12:07 a hit, a shot, HDSC's 3-2.
Article content
SAM GAGNER. 8. Back for his 3rd stint with the franchise. And a nice neutral zone pass on Sam's first shift sent Holloway in on a partial break. A 3-way passing play with McLeod and Holloway, but the kid was covered. Connected with McLeod again a shift later. A spin-o-rama attempt late in the frame. Hammered a shot on goal on a late 2nd Period PP but Mcleod could not swat home the rebound. Sam won 4 consecutive faceoffs in that sequence. Busted out in the 3rd, first by pile-driving home a loose puck in the crease for the 4-2. Then, chipped home another one after a tremendous effort by Evander Kane to split the Dallas D. Nearly tied it, too, with a pass to Kane that nearly found its way in. 5 shots, 3 hits. Named the game's 1st Star. What a return.
DEREK RYAN. 4. Drew a 2nd Period PP. Net front on the 4-2. 100% on thaw draw. 0 shots.
PHILIP BROBERG. 2. First Period giveaway led to a shot against. Then, failed to get the puck deep at the attacking blueline leading to a 3-on-1 in the other direction and the 2-1 again (while Broberg was changing). Sat for quite awhile until the 4-1, when he saw some ice again. Played only 5:46.
The Oilers record falls to 2-6-1. They play Nashville Saturday.
Now on Threads @kleavins. Also, find me on Twitter @KurtLeavins, Instagram at LeavinsOnHockey, and Mastodon at [email protected]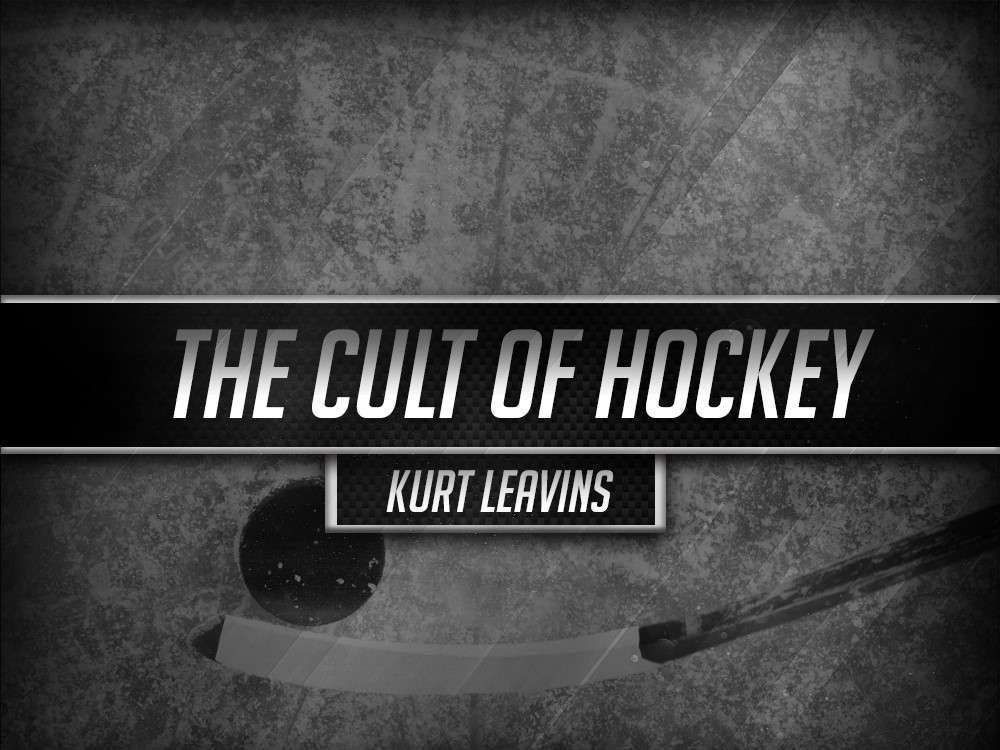 Recently, at The Cult…
STAPLES: The dependence of the Oilers on Connor McDavid comes into focus
McCURDY: Sam Gagner re-joins the Edmonton Oilers
LEAVINS: All systems go for Heritage Classic