Article content
The Edmonton Oilers are down to the brass tacks of roster building.
The number of roster combinations and salary cap contortions ahead are enough to set the mind on a tilt-a-whirl.
Article content
Who may make the grade, and who may not, in this edition of…
9 Things
9. A healthy Evander Kane will be an important factor in the Oilers season. The wrist shot he scored with against Seattle was a bullet. I have not seen him shoot a puck that hard since before his unfortunate wrist injury. That quality of a shooter with Connor McDavid all season could score 40.
Article content
8. MoneyPuck.com has the Oilers as odds-on favorites to win the Stanley Cup. They edge out the Hurricanes, Maple Leafs, Golden Knights and Dallas, in that order. Some may wonder if expectations will be difficult to manage. But I cannot imagine anyone having higher expectations for them than the players.
7. What a story Ben Gleason has been this training camp. He has delivered more than any of us might have expected. On merit alone, he deserved to make this club. Unfortunately, with the cap being what it is, I still expect Gleason to be waived later today. One would hate to lose that kind of depth, as surely Gleason has earned consideration as the first or at least an early call-up.
6. Brady Stonehouse has signed an ELC with the Edmonton Oilers. An undrafted junior, Stonehouse is exactly the kind of prospect the Oilers will need to find over the next few years as they lack much in the way of draft picks. A very smart guy whose opinion I trust and who saw the kids play for the Ottawa 67's this past year said, "you can't tell me there were 224 better draft eligible players than him".
5. Colin White has inked a 1-year deal with the Pittsburgh Penguins. In the Summer I had advocated for the Oilers to look hard at White. After all, he was a 26-year-old former 1st Round selection, a 6'1, right-shot Center who was a UFA and probably available for the league minimum. Indeed, that is what the Pens are now paying him. Would he not have been more of a sure thing than Brandon Sutter, who had not played in 2+ years? Now, the 4C looks to be winger Mattias Janmark.
Article content
4. Of the things that struck me while watching the final pre-season game against the Seattle Kraken was how slow the Oilers bottom-6 looked in comparison to the speedy Kraken. It illustrated to me just how important Ryan McLeod and Dylan Holloway will be to the success of the club this season. The bottom-6 would look very different without those two young players. If they did not have them or if both were not healthy, then this club could be exposed in that way. I expect McLeod, Holloway and Warren Foegele to be a dangerous 3rd line for the Oilers this season.
3. Evan Bouchard picked up in the Oilers pre-season where he left off last season, offensively. Bouchard registered 6 assists in the pre-season, the most across the league heading into action Saturday. The young defender did have a bad turnover against Seattle that led directly to a goal against. However, I think we need to be prepared to give an offensively gifted performer like Bouchard a few of those. Understand that he will look for possibilities not always apparent to the rest of us and is likely to convert on a high percentage of them. If we always want Bouchard to take the safe route, then we risk putting him in a box and creating an artificial ceiling above him. That stifles talent. And that would be a mistake.
Article content
2. The time span from now until 5pm Eastern on Monday may be the most intrigue-filled of the Edmonton Oilers 2023-24 season. It is safe to say that the lineup we see on Wednesday in Vancouver could look very different by the time we get to the home opener a few days later. Injuries on the blueline, the lack of a clear front-runner for the 12F slot and a tight-as-a-drum salary cap have created a challenging 30 hours ahead for Ken Holland. There are so many different directions this could go, including a pre-season trade. And while the forward battle has grabbed many of the headlines through training camp, it may ultimately be the injury situation on defence that presents a greater long-term risk to the club.
Up front, who wins that 12F position? I suspect Raphael Lavoie may be the best player in the long run. But on this Oilers squad, he does not figure to play double digit minutes in more than the 13 in 51 games that Dylan Holloway did last season. He does not take faceoffs, he will get next to no PP time, no PK time, and on this stacked club 5v5 minutes are not abundant, either. Would be clear if waived today? Perhaps not, but more likely so in the flood of waivers to come today than if he struggles and you have to farm him out later in the year. In the short-term, Lane Pederson may well be a better fit.
Article content
On Defense, the Mattias Ekholm injury is a concern. It certainly does not appear to have resolved itself as fast as hoped. They would be right not to rush him. And while Brett Kulak is back skating it has not been with the main group yet. While those two things have been playing out, Markus Niemelainen has also been absent from the ice. Whether it is a relapse from last year's injury or something else, who knows. But that is three D-men that may not be able to answer the bell on Wednesday. And that would be a problem, forcing both the G.M. and coaching staff to be…well…creative.
1.Jack Campbell turned in a pre-season that is nearly impossible to find fault with. He was flat-out terrific over three games, posting a .971 SV%. You could easily argue that he was the main reason why they won all three. It has led many to believe that Jack Campbell has earned the right to start Game 1 of the regular season come Wednesday in Vancouver. And if the pre-season were the only measuring stick by which the starter would be determined? Well, then I would probably be inclined to agree. Jack has done everything asked of his fall.
Article content
However, can we also agree that the greater currency in the minds of most coaches would be given to the goaltender who performed best when the games really mattered? What would have become of the Edmonton Oilers last season had Stuart Skinner not picked up the ball when Campbell dropped it? Skinner subsequently ran with it to Calder-worthy results over the regular season and well into the playoffs before he ran out of gas. I am not at all sure you dismiss that due to recency bias alone.
Stuart Skinner is also the goaltender who Jay Woodcroft learned to trust when they were together in the AHL. Those experiences stick with coaches. And I do not mean to suggest that Woodcroft does not like or value Campbell. But the track records he has with these two men is really quite different.
In the end, does it matter who starts the season opener? I think not. It is largely, if not almost entirely, symbolic. That it has become a battle and a debate is a good-news story for this club. A goaltending battle is a nice problem to have.
And in what has become a two-goaltender league, it beats the hell out of the alternative.
Now on Threads @kleavins. Also, find me on Twitter @KurtLeavins, Instagram at LeavinsOnHockey, and Mastodon at [email protected]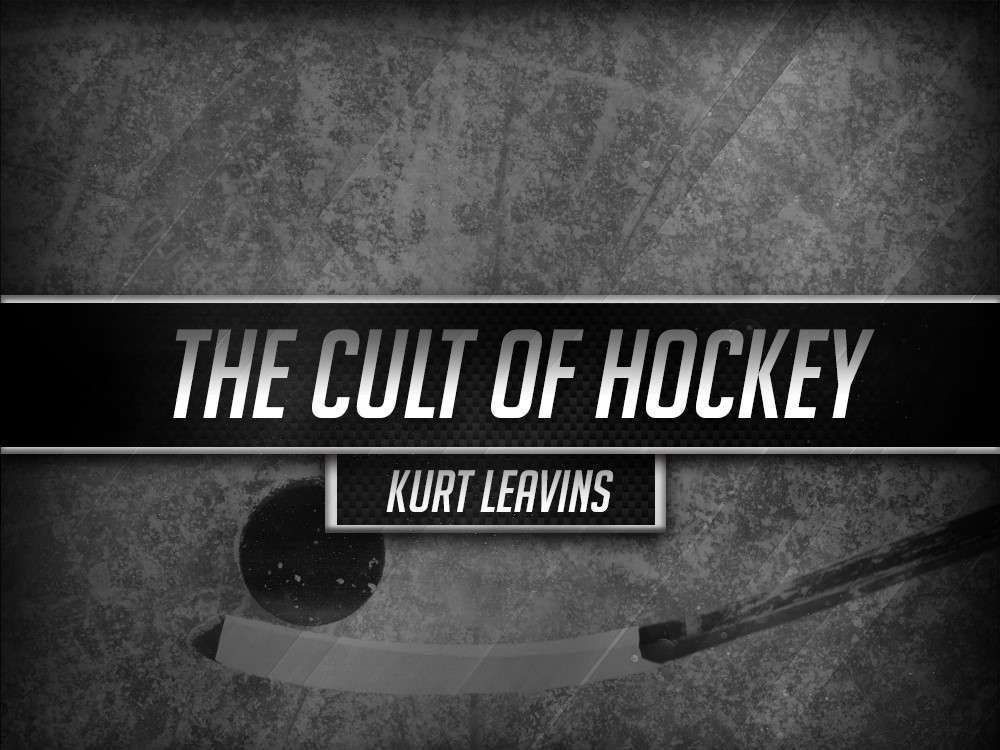 Recently, at The Cult…
STAPLES: More questions than answers come with recent round of Oilers waivers
STAPLES: Campbell pushes for starter's job after strong start versus Seattle
LEAVINS: Oilers thump pre-season Flames squad