Article content
The last time we talked in this space, the Edmonton Oilers had just defeated Seattle and we wondered if then-still Head Coach Jay Woodcroft had earned a reprieve.
A week later, Kris Knoblauch is now behind the Oilers bench. Yet, here we are talking about many of the same issues plaguing the club
when his predecessor was here.
Article content
That and more in this edition of…
9 Things
Article content
9. A thing I did not have on my 2023 Edmonton Oilers Bingo card: The Oilers starting the season 0-5-1 when registering over 40 shots on goal.
8. When you get three goals in one game from 4th line players, you should beat any team. But on a warm Saturday afternoon in Tampa Bay the Lightening's best players were better than Edmonton's best players.
7. An unfortunate turn of events for Oilers draft pick and prospect Beau Akey who showed so well in Edmonton's training camp this past fall. He suffered a dislocated shoulder this week that required surgery. Out for the year.
6. What a story on Saturday when James Hamblin scored his first NHL goal on a nice wrist shot, top corner. His celebration included a tribute to his late Mom who passed away from cancer. It probably reminded a lot of us just how much our own mothers sacrificed in order for us to be able to play the game we loved.
5. Raphael Lavoie was loaned to the Bakersfield Condors after Saturday's game. While Mattias Janmark is expected to be activated by Wednesday, there is still Monday's game and the Oilers are down to 12 forwards. I wonder if the club sees the need for the finally healthy Lane Pederson who is a right-shot Center, and that Janmark's roster spot is an unrelated transaction?
Article content
4. You will have read that the Edmonton Oilers have kicked tires in Montreal as they search for a potential partner for Stuart Skinner in goal. While I believe that is true, I also think Ken Holland has looked around the league for a solution. With the cap situation the way it is in Edmonton, I think the more likely development here is two teams, each with goalies who "need a second opinion, swapping netminders in the hopes that new surrounding help them both.
3. Connor Brown looked to be moving much better in his first game back after a few games off with an injury. To the coach's word, he limited Brown's ice time and perhaps that is why the veteran forward looked as fresh as he did. Brown's 10th game earns him a $3.225m bonus with is bothering some fans. Look, if Brown's production has not turned around by the end of the season, you will have been right. But this was the acquisition cost, pure and simple. And for me the sample size is still small.
2. I can foresee how new Oilers coach Paul Coffey may be very good for young Evan Bouchard, long-term. If you can ever foster even further offensive confidence in a player with Bouchard's already impressive gifts with the puck, it will always be a win. An example: My late Dad was a very wise hockey man. I vividly remember him saying to his son (I was also a D-man) to "carry that puck every once in a while. Even if you don't score, you'll draw the defenders to you next time and create other chances up the ice". So, that is why I smile when I see Evan not just automatically drop that pass to McDavid on the Power Play anymore. He is lots good enough to lug it in himself. His offensive game will continue to involve. Let's hope his defence does the same.
Article content
1. The loss to Tampa Bay on Saturday bore a striking resemblance to other setbacks the Oilers have suffered this season: Big, mental mistakes at just the wrong time that Edmonton's much vaunted offence and much debated goaltending have not been able to mitigate. Confounding all of that has been the fact that the source of the errors so far this season has come from everywhere. Up and down the lineup. Behind the bench (prior to Knoblauch's arrival, to be clear) and on it. If you want to add the executive suite where the General Manager sits we can include that, too. Even during the three game win streak, there were worrisome signs that they still did not have it all figured out.
It can be hard to be consistent if you do not quite know where the dam will spring a leak next. However, if I were to take a few lessons from the corporate world that could apply nicely to professional sports they might be these…
One, "Breathe". It almost always seems worse than it is, especially when you are in a bubble. And the Edmonton hockey scene is just that.
Two, "Slow It Down". Instead of letting outside factors multiply and dictate your fate, take charge of your own agenda, and turn down the outside noise.
Article content
Three, "You never HAVE to" anything. When you think that, you are sapping your own power to make good, wise decisions. Stress can be a deadly "fog of war".
One of the attributes that most anyone who has been around Kris Knoblauch will mention is his "calm". The natural tendency in situations like the Oilers are in is to forget some or all of the above. And I can see it all over on the ice.
If Knoblauch can indeed resist the urge to "over-coach", then maybe he can also get his guys to not press, squeeze the sticks (here's look at you, Power Play) and "over-think".
Let your skill, experience and hard work do their thing. Just. Play.
Now on Threads @kleavins. Also, find me on Twitter @KurtLeavins, Instagram at LeavinsOnHockey, and Mastodon at [email protected]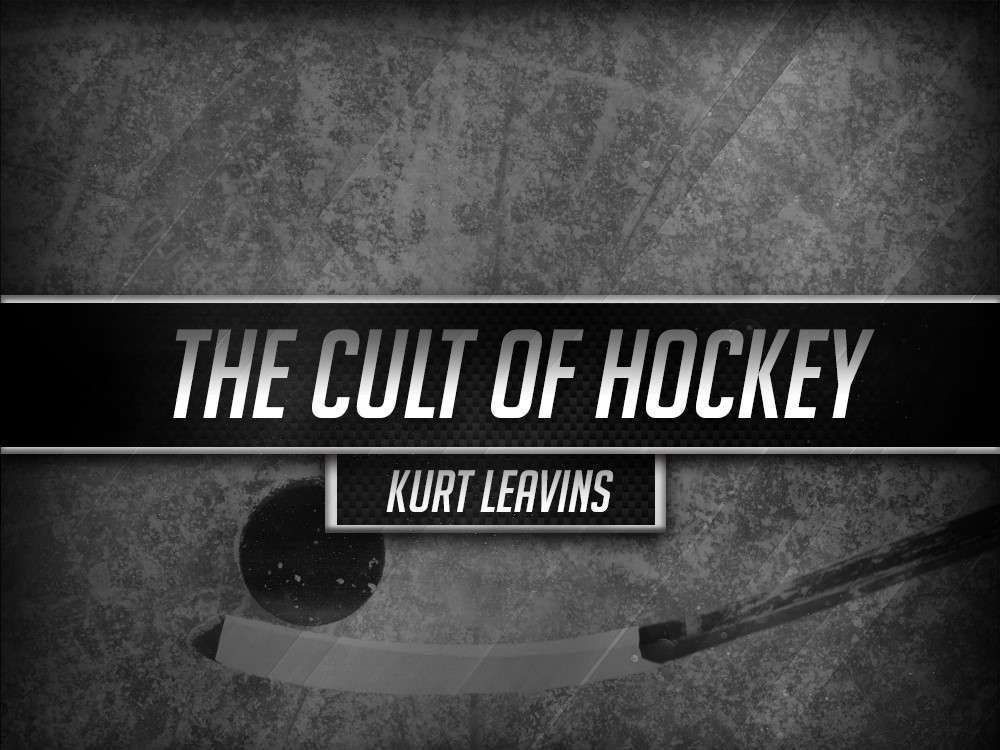 Recently, at The Cult…
STAPLES: Giveaways in Tampa Bay
McCURDY: A pricey addition at the Oilers weakest position
LEAVINS: Edmonton Oilers finding their game?